Josy
The old wise lady, queen of the pack. Mostly very cool and calm can also act weird, eg if the little one is speeding through the woods like mad, or when getting sight of a rabbit. Actually LOVES walks in the fields where she goes mouse-hunting, adding some more raw meat to her diet…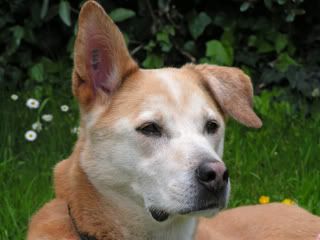 Flavie
Gets home from our daily walk, wet as in the middle of it it started pouring with rain, lets herself towel dry (only because I wont let her off leash before), then starts her crazy running through the apartment… Gaining full speed, stops sliding at non predictable spots, turns and accelerates again to full speed, barking or growling when passing the other dogs – and if you call her she comes and can calm down immediately.
She's such a funny little girl. Oh, of course read: BIG girl!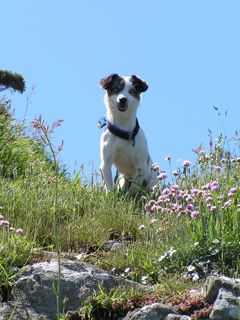 Dingo
Loves so much to "work" with me, doing heelwork with some little tricks from dogdanicing, getting my full concentration.
Can be very brave passing growling Flavie, just lowering his head, not looking at her at all and passing through.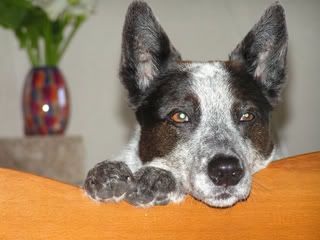 Here they are all lying near Pointe de Primel in Bretagne: